"Employee of The Month – April 2019"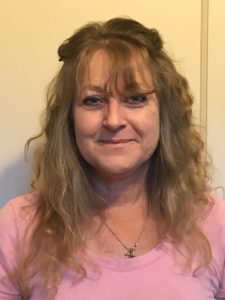 Congratulations to Julene Louis, Four Seasons Home Care Employee of the Month for April 2019. Julene works with a team of care givers for a 24/7 customer. Her colleagues nominated her because of her calm and caring personality and her unique ability to immediately bond with the customer.
Julene always is willing to pick-up additional assignments on short notice, is always positive and is well-liked by customers and colleagues. We can always count on Julene and couldn't be more grateful to have her part of the Four Seasons Home Care Family.
Thank you for all you do Julene!
My name is Hedi Huebler.I'm the owner of Four Seasons Home Care, a privately owned local non-medical home care business.After caring for my parents in their home, my husband, a Registered Nurse, and I, realized how important it was for my parents to remain independent and in their home.As my parents' health declined, we moved them in with our family.Due to that experience, we started Four Seasons Home Care.

We presently serve Cuyahoga and Lorain County.Our services include Companionship Services, Home Care Services, Personal Care Services and Transportation Services.We understand how situations change and the services are designed to reflect those changes and allow flexibility with those needs.

We are licensed, bonded, insured and all caregivers are carefully selected, background checked in all 50 states, drug tested and receive extensive training to provide exceptional service.They also complete a multi-phase training program with on-going educational seminars that keep the caregivers up to date on all facets of Home Care.

We offer free in-home consultations and complimentary caregiver introductions are provided.If you have any questions, please call me at your convenience and thank you for your consideration.
Latest posts by Hedi Huebler (see all)